BioPak - The Environmentally Friendly Packaging Solution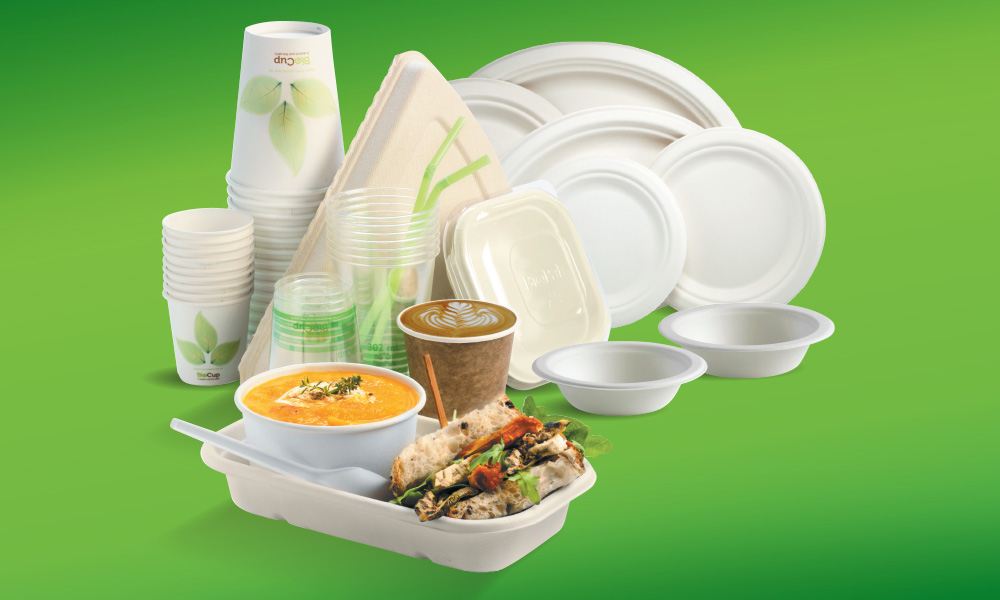 BioPak disposable food packaging is not only environmentally friendly, it is practical. With a large range of products that will do the job you need whilst making less impact on the environment, you will love the quality of the BioPak products we now have on offer.
Why Choose BioPak Products?
Good For Business & The Environment
BioPak's foodservice disposables are designed and manufactured to provide an affordable, hygienic, and aesthetically pleasing solution so your customers can enjoy food on the go, without any negative impact on the environment. Plus, with sustainability and eco-conscious living fast-gaining popularity among consumers, BioPak's sustainable packaging solutions are good for business, too.
Food Packaging That Doesn't Cost The Earth
BioPak offers sustainable food packaging supplies made from plants, not oil, for businesses who, like us, want to preserve and protect the environment for current and future generations. With a wide and varied range of products – from coffee cups and cold drink cups, to plates, bowls and trays, napkins, bags and more – so, whatever you're serving, there is an eco-friendly food packaging solution for it.
Efficient & Carbon Neutral Manufacturing
As the first packaging company in Australia and New Zealand to become carbon neutral, BioPak strives to minimise any negative impacts their business has on the environment. Sustainable and responsible manufacturing is at the core of what they do, that's why their production facilities are certified to ISO environmental, quality and food safety standards.
With a large range of environmentally friendly options available, now is the time to make the change you've been wanting to make.
Available in store & online now!
---
Leave a comment